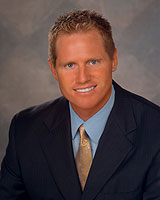 Scott House, Founder and President of SJD Development. He is a licensed Florida Real Estate Broker & Developer with over 20 years of Residential and Commercial sales and development experience. As a South Florida native, Mr. House specializes in Real Estate, properties and development.
The difference between Mr. Scott House and other licensed Real Estate Brokers and developers, is his immeasurable determination to service his clients individually along with his infinite resourcefulness to get the job done.
Mr. House's vast experience includes overseeing major Hotel/Resort development, has served as President of Lexington Hotels, worked for the largest Hotel franchisor's in the United States including Cendant and has consulted in the development and brand marketing of several well-known hotel brands. Mr. House is a licensed Real Estate Broker and a licensed insurance agent (General Lines). Mr. House served six years in the US Air Force, Combat disabled veteran operation Desert Storm, Graduate Saint Leo University, Florida.